Network, Security and Business Solutions - Since 1978
IT Departments Restructuring the Workplace
Thu, Jun 22, 2017 at 1:10PM
---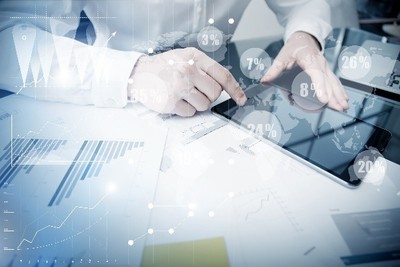 It's no secret the way we work today is vastly different than the way people worked years ago.
But is the source of change all that different? IT departments have shaped business interfaces for decades, and they still are- but in a new, revolutionary way.
Devices employees can use
Just because nowadays almost everyone has a laptop or tablet doesn't eliminate the use of company equipment. Having said that, it's more of an integration of both. The reason for this is, while some companies have experience programmers, others don't and need to outsource apps far outside the corporate firewall. Companies are starting to increase the positive impact this change has.
Software's employees can access
IT departments are the gears and grinds to any company. They lay the groundwork on how tasks are completed and the technological success the company can have. The new programs are moving with the way of the world and becoming more mobile friendly. This way employees can access data on the go and use outside sources along with their patent technology.
Where employees can work and when
Remote businesses are a huge commodity now, and what's even more common is corporate plus remote employees. And it's not so hard to understand why. These mobile devices paired with IT developed software enable people to work when and where they want. Clients are everywhere, and to please them all you need employees who can go to them. On the other side of the scale, smaller companies are on the rise with working from home options. With the right software and device, there are no limits.
The new business process employees follow
Business unit leaders and IT decision makers are building entirely new business processes and policies. What's so different about the new process is- the focus and inspiration revolve completely around the new mobile and consumer technologies. By adapting to the new device driven landscape, businesses are boosting profits all while improving employee satisfaction. After all, without employees there is no business.
How they communicate
The added devices and tools that have already been integrated into the new IT business models are shaping the way employees and clients communicate. You're now more likely to find people using their personal mobile devices to check work email, reference notes, review company data, manage projects, and create content. It opens up communication and allows people to talk and work on the go. Some companies even have settings to where their business phone is linked to their personal cell.
The evolution of business is everchanging and it's important to adapt. If these ideas sparked some interest in your mind on notice some changes you see fit for your business, give Vann Data a call. We have experienced IT support, services, and programs that will put your business at the top!
---
Bookmark & Share
---
User Comments
Be the first to comment on this post below!
Call Us Today For A Free Consultation!
(407) 513-4711
Orlando Area
(386) 310-1702
Daytona Beach Area
Vann Data Services, Inc.
1801 Dunn Ave.
Daytona Beach, FL 32114
sales@vanndata.com
(386)310-1702 Phone
(386)238-1454 Fax