Network, Security and Business Solutions - Since 1978
Cloud Services: Good or Bad for Central Florida Businesses?
Mon, May 22, 2017 at 1:00PM
---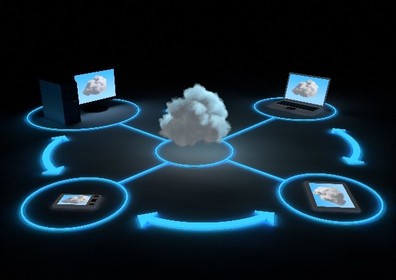 Cloud services are one of the biggest advancements technology has seen. They give businesses many reasons to say- yes! Cloud services are good for businesses.
The initial reputation of the cloud service may have been intimidating, but when you give yourself time to learn the process, it's not only easy- but extremely beneficial.
Read today's blog to find the top benefits of using a cloud sourced service for your Central Florida business.
Flexibility
In the past, the most efficient and safe way to run applications and programs was on a physical computer, or server in an office building. Now, cloud services, or computing, has introduced a way for people to access the same, if not more, programs right through the internet!
This means- when you find a host, like Vann Data, when your office building loses power or goes down, your business won't. With the cloud, if you've got internet connection you can be at work.
Disaster recovery
One of the most valuable benefits cloud services offer is- peace of mind. In Central Florida storms are inevitable, and by now computer systems have been wired with storm protection- however, not all applications are covered. When using the cloud to store data, it will never be lost, because you can access the information anywhere with internet. Your data is protected from fire, theft, hurricanes, and more when using a highly secure co-location, i.e. the internet.
Expenditure free capital
Cloud technologies are great not only for storing all your businesses' data, but also for accessing the resources, services, and functions you need to run your business.
Cloud services eliminate the hassle of software upgrades and the need for additional server equipment space. Now you can focus your technology budget on competitive advantages, rather than upgrades and infrastructure. In other words, Van Data cloud services can set your business up for growth and success!
Increased collaboration and productivity
When you make the switch to a cloud server, your team can access, edit, and share documents anytime from anywhere. In this way, your team can now do more, at a faster pace. Instead of waiting on someone to finish a file and send it, the cloud stores as you go making updates in real time and providing full visibility of shared work.
If the above benefits haven't changed your mind yet, how about this…
Environment friendly
Not only does the cloud compute your business, but it helps the environment. That's right, your new cloud server capacity goes up and down where it sees fit. So, you only use the energy you need and don't have to worry about leaving a carbon footprint.
Vann Data's hosted exchange solution gives you fast, reliable, spam-free services right on your desktop, laptop, mobile devices, and tablets. If you still need more, call us today to try our 30-day free trial to experience the new system yourself.
---
Bookmark & Share
---
User Comments
Be the first to comment on this post below!
Call Us Today For A Free Consultation!
(407) 513-4711
Orlando Area
(386) 310-1702
Daytona Beach Area
Vann Data Services, Inc.
1801 Dunn Ave.
Daytona Beach, FL 32114
sales@vanndata.com
(386)310-1702 Phone
(386)238-1454 Fax